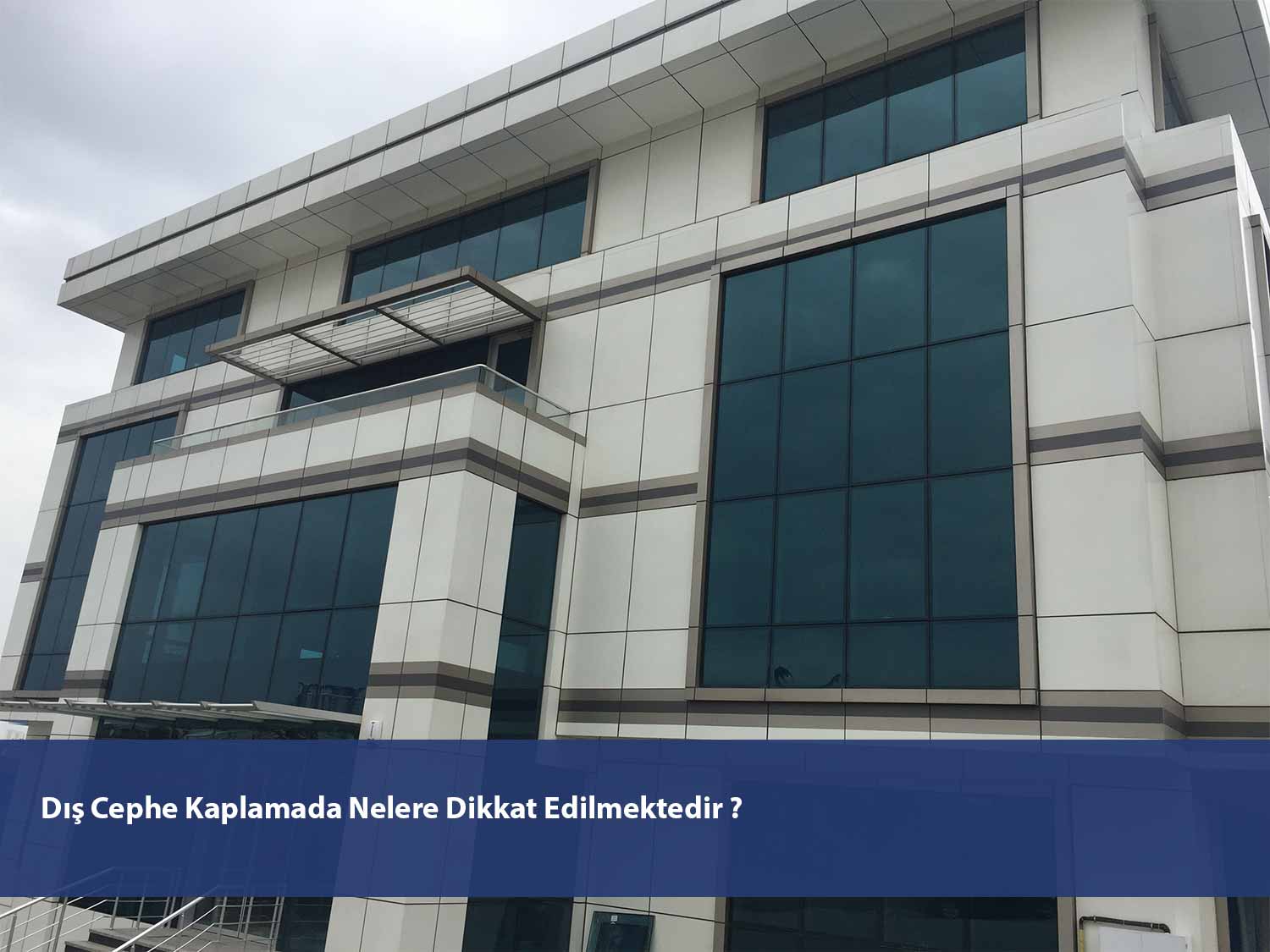 What are the Points of Interest in Exterior Coating?
In order to answer the question of how to make an exterior façade, it is a good idea to talk a little bit about the stages of the work. In the first step, the surface to be covered in the outer wall must be prepared. If the building is old, removing it from the surface should be cleaned. If a new building is to be insulated, the building surfaces must be cleaned with pressurized water. Apart from this, it is also important to test the strength of the building exterior. Seasonal conditions are important in the exterior walls of buildings. In order to ensure a sound insulation, the optimum range of air temperatures should be 5 to 30 degrees. It is necessary to pay attention to the temperature values firstly in order that the cracks do not reach to the fruit line due to frost from the outer wall covering work done.
Since the exterior of the building is prepared, it comes to the choice of materials. Many different materials can be used in exterior wall coverings. When these materials are preferred, selection should be made for the purpose. For example, silicon material or natural stone may be preferred for exterior coating work for aesthetic appearance. Or it may be preferable to coat the building insulation works where thermal insulation is aimed at cheap cost. Wood, precast, other aluminum facade cladding materials. Cost analysis can be done to make exterior wall coating work with appropriate product.
The next stage of material selection is the assembly phase. Mounting of the preferred material with screws or profiles on the exterior of the building, and the enclosure of the exterior of the building all the way into the mounting part. Work must be carried out by taking necessary safety precautions during the assembly phase. In addition, it is essential that the adhesive or fixing materials be properly selected so that the material used does not fall off and is long lasting.
After the assembly phase different treatments are applied according to the cecedin. For example, when the mantle is made, it can be seen that the plaster and the exterior facade material are closed after the assembly process. But in some cases this is not necessary. For example, in order to obtain an aesthetic appearance, it is necessary not to close the insulation material in preferred methods.
If desired, and if suitable material is preferred, a final bake decorative coating or paint treatment can be added. Decorative coating or painting can be preferred to make the work look more elegant.
The application should be carried out under ideal weather conditions in order to avoid dampness in the exterior coating. In addition, measures must be taken to ensure that the material is free from humidity and other environmental conditions.